Includes more than 150 various teaching, communicative, controlling and monitoring features combined in a user-friendly and easy-to-use user interface. It was specially designed for use in educational environment, to simplify the teaching process and to make it more effective. Supports more than 9 languages, used in thousands locations worldwide on hundreds of thousands computers.

Provides the most flexible licensing conditions. With volume licensing model you can license teacher and student computers individually, without any limitations for the number of controlled computers.
Alternatively, Unlimited Site and School District licenses may significantly reduce per-machine cost for large organizations. All licenses are permanent for the purchased version and do not require any recurring fees.

Intended for any size networks, ideal for situations when each student computer is controlled by up to 5 teachers. Each teacher can work with multiple groups (classrooms). Supports automatic deployment with Group Policies. Does not require Windows domain. Available for Windows and OS X.
THE MAIN FEATURES
Show
Show Teacher's screen to students or screen of any student to others, use virtual whiteboard and annotation tools.
Teach
Create interactive quizzes, make polls, send and collect work from students in a click; create electronic tutorials with the Desktop Recorder tool; play multimedia content synchronously on several student computers at a time
Monitor
Monitor student work in realtime, help students remotely with Remote Desktop tool, analyze visited web-sites and used applications. Lock computers temporarily to maintain student attention.
Communicate
Send text messages, graphics, images and screenshots, communicate using chat tools; speak to students; give rewards and get help requests from students.
Control
Restrict access to undesirable web-sites, applications, system settings; disable printing and access to USB devices; turn on and off computers remotely; manage files and applications.
Manage
Create lesson plans with built-in planner, keep lesson information and events in lesson journals, grade students, send and display grades on student computers. These and many other features are available for you with Net Control 2 Classroom.
SCREENSHOTS
Net Control 2 Classroom
The teacher module
Net Control 2 Classroom
Student Console
Net Control 2 Classroom
Full screen text message on student computer
WHY NET CONTROL 2 CLASSROOM
Due to the scalable architecture, it is suitable for both small office networks and large networks, containing thousands of computers.
Net Control 2 does not require a domain or network server. Works in both Ethernet (wired) and wireless networks.
Includes over 150 teaching, controlling and monitoring features combined in a user friendly and intuitive interface.
Currently, Net Control 2 Classroom may be used on all modern versions of Windows, including Windows 11, 32- and 64-bit editions; Mac OS X 10.8-10.15. The software can work with Net Control 2 Mobile clients for Android and iOS.
We are pleased to provide this software for the lowest price in the industry: from $5.00 per computer for ordinary licenses and up to for the unlimited site license, without subscriptions or recurrent charges.
All licenses are perpetual and include 24- month free upgrade and maintenance period; unlimited updates within the purchased version.
HARDWARE REQUIREMENTS
Operating system
Microsoft Windows 11, 10, 8, 7 (SP1). 64- or 32-bit editions; or Windows Server 2008R2 - 2019. Mac OS X 10.8 - 10.15 (Mountain Lion - Catalina).
Network
TCP/IP v4 local network (wired or wireless). 100 MBit/s and higher (recommended). Network latency: less than 10ms
Bandwidth
0.005-0.2 MBit/s per client: low-traffic operations - 0.01 MBit/s; direct full-screen control with keyboard and mouse - 0.2 MBit/s; broadcast teacher's screen to students - 0.15 MBit/s either for all recipients (Multicast is supported) or per client.
CPU
x86- or x86-64-compatible CPU, Intel Atom 1.2 GHz and higher.
RAM
Windows 10-7 32 bit: 2 GB;
Windows 11-7 64 Bit, Windows Server: 4 GB.
Disk space
150 MBytes of free disk space for the software. Extra disk space may be necessary for user files (quizzes, desktop records etc.)
from
per student computer
$12.00 -- 1-50 Student Computers
$10.00 -- 51-100 Student Computers
$7.00 -- 101-500 Student Computers
$5.00 -- 501+ Student Computers
from
per teacher computer
$149.00 -- 1-5 Teacher Computers
$119.00 -- 5-10 Teacher Computers
$89.00 -- 11+ Teacher Computers
for Unlimited
SITE License
Allows unlimited number of installations in any combination of teacher and student components within bounds of one organization and one site.
MORE INFORMATION
All licenses are permanent for the purchased version of the software and do not require any recurring fees.
Volume licenses include installation of teacher and student components in any combination on the specified number of computers. Volume discounts are applied on a per-order basis.
GET YOUR FREE TRIAL
Free Demo versions are available by request.
Educational and commercial organizations may request us for a fully-functional 30- or 45-day free evaluation license.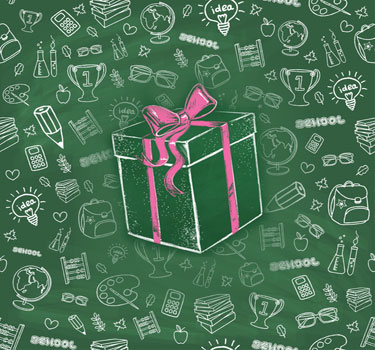 Still have any questions?
Send us a message
Successfully sent!
Recently we have updated the student and teacher module packages for macOS to the version 21.11. This version
2021-12-13